Top Winter SUVs from Chevy
Living in the Midwest, the winter and unpredictable weather patterns can make driving in smaller vehicles feel unsafe and inefficient. Even in the better seasons, whether you're an active driver that would prefer more space in your car or you have a family you need to fit, Webb Chevy has plenty of the top winter SUVs of every size that can fit your lifestyle and driving habits. Getting you into the right SUVs is a priority to us, especially keeping it within your budget by offering special incentives.
At Webb Chevy, we've picked three of our favorite, top winter SUVs from Chevrolet:
Trax
Equinox
Traverse
Chevy Trax: The Starter SUV
If you're looking for a vehicle that has the same power and efficiency as an SUV, but you may not want to handle as big of a vehicle as a family-sized SUV, th...

Find the Best Car Deals at Webb Chevy Oak Lawn!
When it comes to the holidays, finding the best car deals is vital to everyone's budget and trying to make the holidays special for everyone. Here at Webb Chevy Oak Lawn, we are participating in Chevy's annual Employee Pricing event. That means, on all our 2018 models and a select amount of our 2019 vehicles, you'll receive the same pricing that our employees get - not a cent more!
Check Out Our Holiday Offers!
One of the best car deals going on this time of year is the Chevrolet and Webb Chevy Employee Pricing sales event. Some of the best deals we have going on right now with our sales event include many of our popular models:
2019 Models:
2019 Spark - Receive 20% below MSRP on all 2019 Spark vehicles 
2019 Equinox - Receive Employee Pricing on all new 2019.

Learn More About the 2019 Chevy Trax
The 2019 Chevy Trax is Chevrolet's compact SUV that delivers the space you need with the performance ability of a standard-sized SUV. Installed with the latest technologies and safety features that Chevrolet has to offer, it was rated 5-Star Overall Vehicle by the NHTSA. The Chevy Trax is the perfect vehicle for those who need a little extra space to travel with buy want to do so in a sporty style. Whether you enjoy camping or have to lug around a lot of items for sporting events, a business, or extra curricular, the 2019 Chevrolet Trax is perfect for everyone.
The 2019 Trax comes in a variety of different trims:
2019 Chevrolet Trax Configurations and Specs
The Exterior and Interior:
The 2019 Trax brings was born to stand out! Throughout the interior, you'll notice that it ...

Learn More About the 2019 Chevy Spark
The 2019 Chevrolet Spark is the perfect car for those who are looking to get where they need to while staying connected, stylish, and efficient. Rated 5/5 on Edmunds and Cars.com, the 2019 Chevy Spark brings impressive, high-tech features at an affordable price while getting great fuel efficiency - that's 30 city/38 highway! Whether you're buying your child's first car, or you don't need a large vehicle to drive on, the 2019 Chevrolet Spark can fit the needs of so many people.
The 2019 Chevy Spark comes in a variety of different trims:
2019 Chevrolet Spark Configurations and Specs
The Exterior and Interior:
The 2019 Chevy Spark is a subcompact hatchback that seats up to 4 people. We've restyled our frontend, and it has two new illuminated USB ports and updated media syst...

Get to Know the Lineup of New 2019 Chevrolet Traverse Models at Webb Chevy Webb Lawn!
If you're looking for a large, versatile, and well-equipped family SUV, the new 2019 Chevrolet Traverse is designed with you in mind. The new 2019 Traverse went through a full rebuild last year to provide you with more of everything, including more attractive styling inside and out, greater performance and capability and the latest entertainment, safety, and convenience technology, allowing you and up to seven other passengers to feel right at home wherever your adventures take you. From getting the kids to school, to bringing all of your friends on a road trip, with three spacious rows, ample cargo space, and the technology to keep you entertained and relaxed at all times, the new 2019 Chevy Traverse is the right fit for anyone that wants to get the most out of their next vehicle.
Un...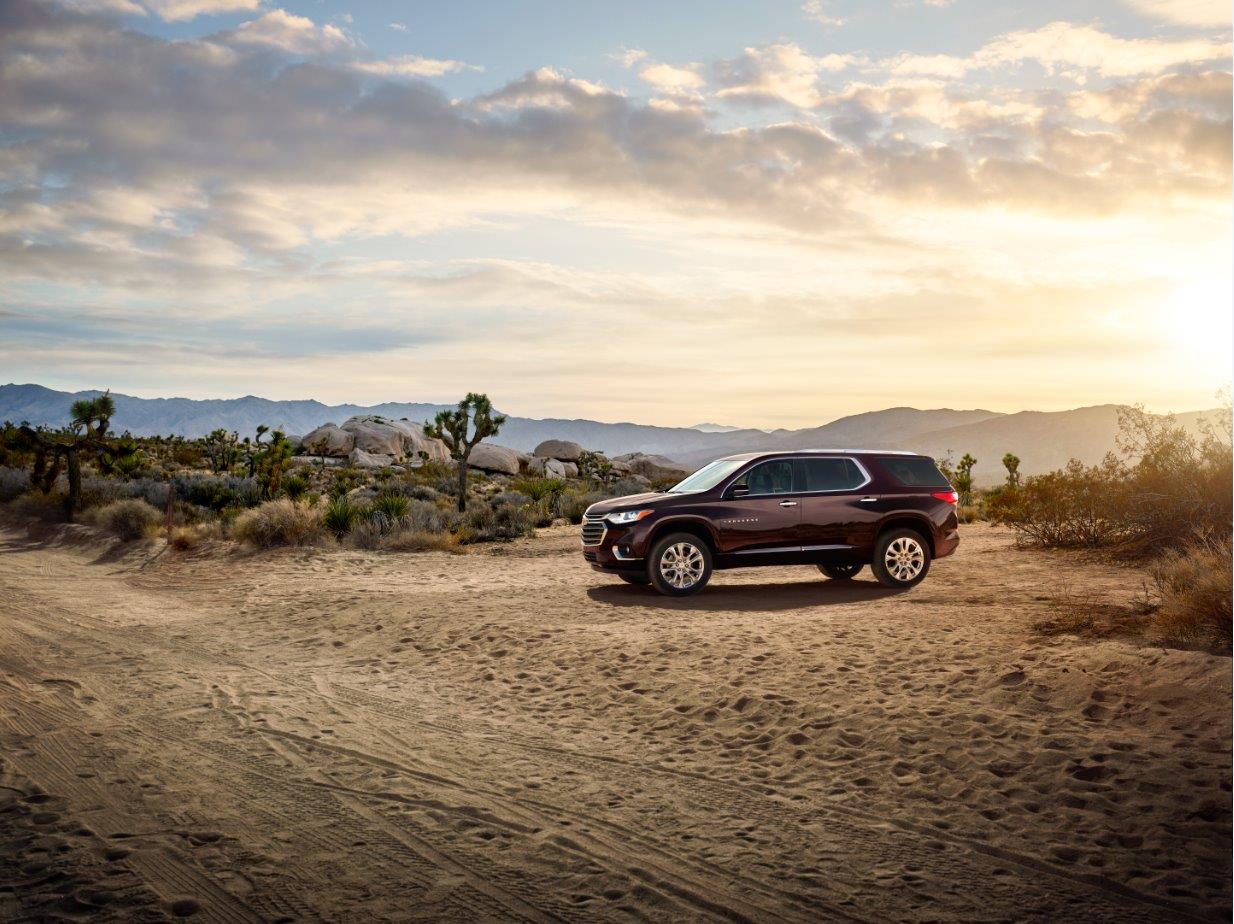 The New 2019 Chevrolet Malibu RS Trim Brings a New, Bold and Youthful Look to the Popular Midsize Sedan
This year's 2019 Chevrolet Malibu sees many new upgrades, highlighted by the first-ever RS trim, offering additional choices to the 2019 Malibu that are aimed to add a distinct presence on the road. The new 2019 Malibu RS trim brings a sporty personality to the popular midsize sedan for a price that proves to be affordable for all. With larger wheels, black exterior accents, a rear spoiler, dual-exhausts, and more to highlight the new build, and many new interior intricacies, the 2019 Malibu RS impresses both inside and out. If you're looking for sporty styling, a fuel-friendly yet fun to drive performance, and all of the latest creature comforts at an affordable price, look no further than the new 2019 Chevy Malibu RS!
The exterior of the new 2019 Malibu RS is highlighted by 18-inch ...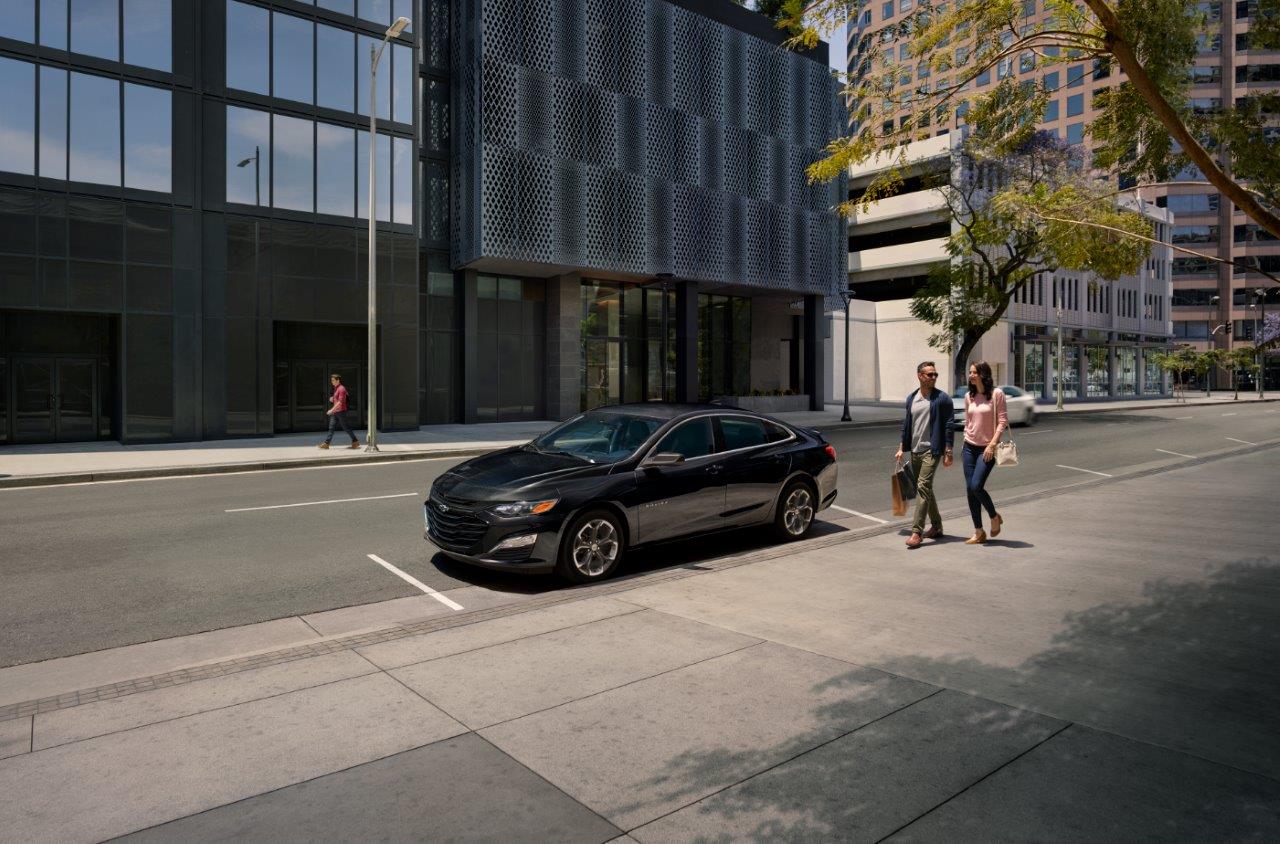 Learn More About the 2019 Chevrolet Equinox
The 2019 Chevrolet Equinox brings even more safety, comfort, and tech features than models before. Come to be known as the "Most Dependable Compact SUV" in 2018, the Equinox is the perfect small SUV for those who like to get around efficiently, but in style. Whether you enjoy traveling, have to lug around a lot of items, or have a family that you need to transport safely, the 2019 Chevrolet Equinox is perfect for everyone.
The 2019 Equinox comes in a variety of different trims:
2019 Chevrolet Equinox Configurations and Specs
The Exterior and Interior:
The 2019 Equinox brings the aerodynamic sculpting its known for and its signature LED daytime running lamps. The interior maintains that sleek and sculpted look with its dual-cockpit design featuring the center stack. The 20...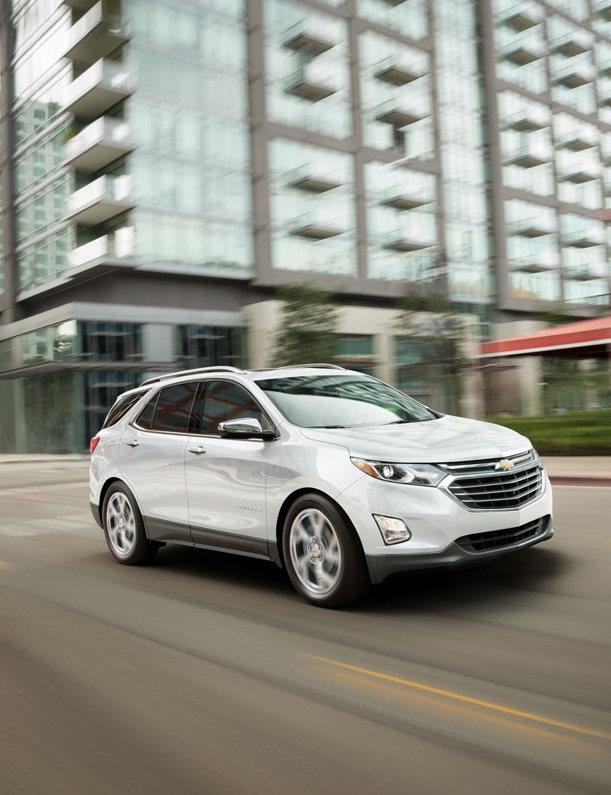 Learn More About the 2019 Chevrolet Traverse
Voted "Most Dependable Midsize SUV' in 2018, the 2019 Chevrolet Traverse is nothing short of a spectacular and spacious vehicle. Not only that, but it also received the Parents and Edmunds Best Family Cars 2018 award. The sleek and stylish 2019 Chevrolet Traverse is not only safe for families, but it's great for those who like to make a statement on the road. Chrome accents and dynamic contours will surely turn heads at the lights.
The Traverse 2019 comes in many different trims to personalize for your family or your lifestyle:
L
LS
LT Cloth
LT Leather
RS
Premier
High Country
2019 Chevrolet Traverse Configurations and Specs
The Exterior and Interior:
The 2019 Chevrolet Traverse interior takes comfortability to another level. You can sit back in leather-appointed seats and enjoy the noise...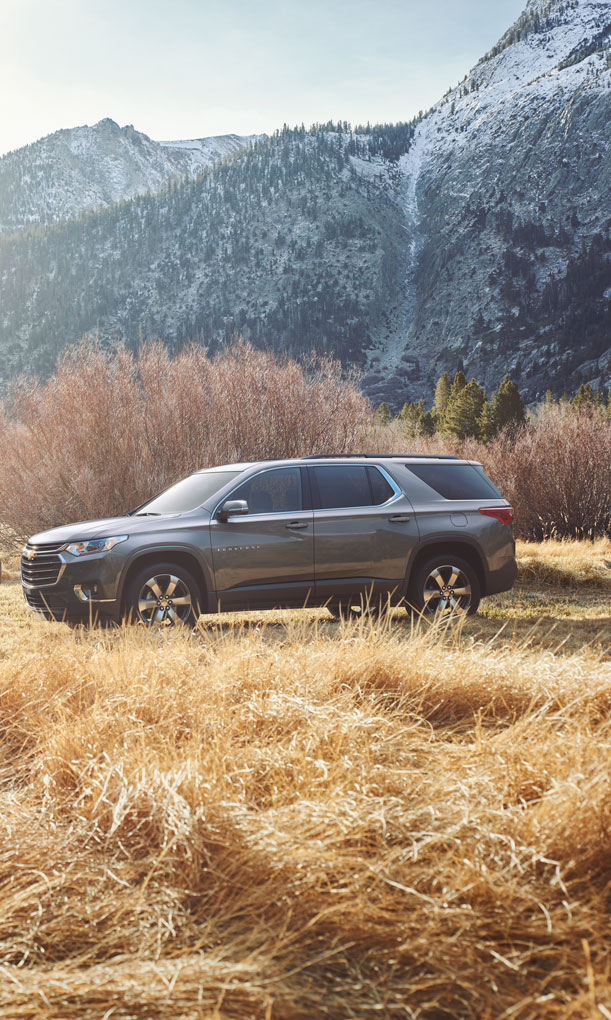 Savings Worth Screaming About at Webb Chevy Oak Lawn!
For our customers, we offer the best of the best when it comes to our deals and savings on new Chevys. This month, we've put together all the offers we can to make our cars affordable and to get you in a new vehicle without breaking the budget. For our new 2018 and 2019 models, we have amazing deals and great savings on vehicles like:
Sonics
Cruzes
Corvettes
Trax
Suburbans
And even more!
2017 Chevy Corvette

This deal is exclusive to our 2017 Chevy Corvette (stock #170951). Originally listed at $105,600 MSRP, you can now purchase this vehicle for $83,900. That's $21,700 in savings!
2018 Chevy Spark
You could receive $3,774 off a 2018 Chevy Spark this month! Exclusive to stock #181085 and #181054.
2018 Chevy Cruze
Don't miss out on this amazing deal - $5,213 off a new 2018 Chevy Cruze...

First Responder Discount in Oak Lawn
Oak Lawn first responders are some of the most important members of our community. To show our appreciation for your continued service in dangerous situations, Webb Chevy Oak Lawn wants to offer you discounts on some of our most impressive models. We know you don't do it for the recognition, but this is our small way to demonstrate our thanks. Please let your sales professional know that you are a first responder when you're purchasing a new Chevy in Oak Lawn.

Who Is Eligible?
We offer our discount to paid and volunteer firefighters, police officers, EMTs and paramedics, 911 operators, state troopers, federal officers, and correction officers. We want to get you the best possible deal on a new Chevrolet, so many of our new Chevy cars, crossovers, SUVs, and trucks are eligible for this ...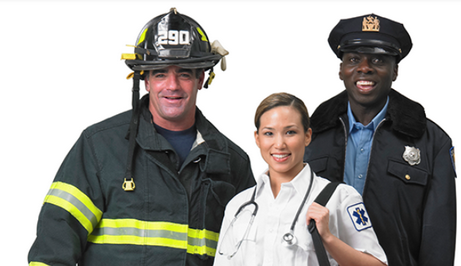 Which 2018 Chevy Malibu Model Should You Buy?
The 2018 Chevy Malibu is one of the most exciting sedans on the market with its powerful drive, sharp looks, and modern technology. This mid-size sedan is offered in a variety of different trim levels and has plenty of options and packages so you can get a model that is perfect for you. All these options may seem confusing, but at Webb Chevy Oak Lawn, we make buying a new car easy, so read on for a breakdown of three of our most popular trim levels.
The Chevy Malibu LS
The LS is perfect for drivers who don't need too many frills, just a fun, sporty drive. The LS comes equipped with the 1.5-liter turbocharger DI engine that packs quite the punch while still keeping plenty of fuel economy. The Chevrolet MyLink® Radio with seven-inch touchscreen gives you Bluetooth® capabilities ...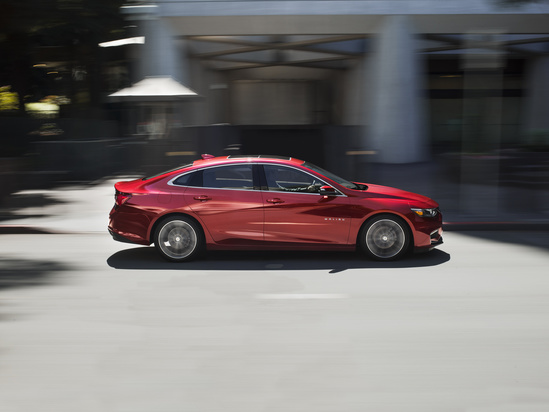 2018 Chevy Equinox Breaks the Mold with Diverse Engine Lineup for Oak Lawn Drivers
While your eyes will be drawn to the 2018 Chevy Equinox's sharp looks and modern interior technology, some of the most exciting features are under the hood. The crossover class is one of the fastest growing in the automotive market, but with the popularity comes a staleness afflicting many vehicles in the class. By offering three distinct engine options, including a diesel, the Equinox establishes itself as one of the most exciting crossovers available in the Chicago area.
The 1.5-liter Turbo engine comes standard on the Equinox and offers dynamic power coupled with excellent fuel economy. An estimated 32 highway mpg will keep you on the road longer without taking the thrill out of pressing down the gas pedal.
The 2.0-liter Turbo engine is an option for drivers looking to increase the...