Learn More About the 2019 Chevrolet Equinox
The 2019 Chevrolet Equinox brings even more safety, comfort, and tech features than models before. Come to be known as the "Most Dependable Compact SUV" in 2018, the Equinox is the perfect small SUV for those who like to get around efficiently, but in style. Whether you enjoy traveling, have to lug around a lot of items, or have a family that you need to transport safely, the 2019 Chevrolet Equinox is perfect for everyone.
The 2019 Equinox comes in a variety of different trims:
2019 Chevrolet Equinox Configurations and Specs
The Exterior and Interior:
The 2019 Equinox brings the aerodynamic sculpting its known for and its signature LED daytime running lamps. The interior maintains that sleek and sculpted look with its dual-cockpit design featuring the center stack. The 20...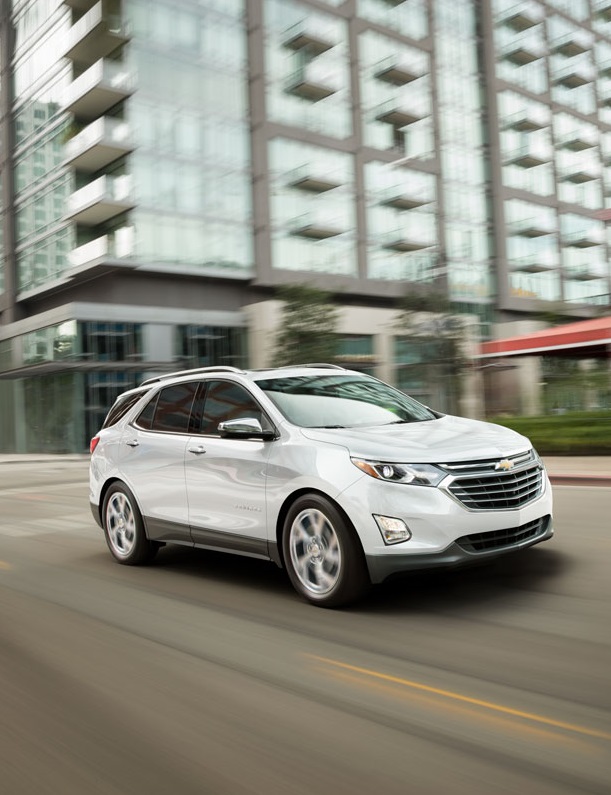 Learn More About the 2019 Chevrolet Traverse
Voted "Most Dependable Midsize SUV' in 2018, the 2019 Chevrolet Traverse is nothing short of a spectacular and spacious vehicle. Not only that, but it also received the Parents and Edmunds Best Family Cars 2018 award. The sleek and stylish 2019 Chevrolet Traverse is not only safe for families, but it's great for those who like to make a statement on the road. Chrome accents and dynamic contours will surely turn heads at the lights.
The Traverse 2019 comes in many different trims to personalize for your family or your lifestyle:
L
LS
LT Cloth
LT Leather
RS
Premier
High Country
2019 Chevrolet Traverse Configurations and Specs
The Exterior and Interior:
The 2019 Chevrolet Traverse interior takes comfortability to another level. You can sit back in leather-appointed seats and enjoy the noise...
Savings Worth Screaming About at Webb Chevy Oak Lawn!
For our customers, we offer the best of the best when it comes to our deals and savings on new Chevys. This month, we've put together all the offers we can to make our cars affordable and to get you in a new vehicle without breaking the budget. For our new 2018 and 2019 models, we have amazing deals and great savings on vehicles like:
Sonics
Cruzes
Corvettes
Trax
Suburbans
And even more!
2017 Chevy Corvette

This deal is exclusive to our 2017 Chevy Corvette (stock #170951). Originally listed at $105,600 MSRP, you can now purchase this vehicle for $83,900. That's $21,700 in savings!
2018 Chevy Spark
You could receive $3,774 off a 2018 Chevy Spark this month! Exclusive to stock #181085 and #181054.
2018 Chevy Cruze
Don't miss out on this amazing deal - $5,213 off a new 2018 Chevy Cruze...

First Responder Discount in Oak Lawn
Oak Lawn first responders are some of the most important members of our community. To show our appreciation for your continued service in dangerous situations, Webb Chevy Oak Lawn wants to offer you discounts on some of our most impressive models. We know you don't do it for the recognition, but this is our small way to demonstrate our thanks. Please let your sales professional know that you are a first responder when you're purchasing a new Chevy in Oak Lawn.

Who Is Eligible?
We offer our discount to paid and volunteer firefighters, police officers, EMTs and paramedics, 911 operators, state troopers, federal officers, and correction officers. We want to get you the best possible deal on a new Chevrolet, so many of our new Chevy cars, crossovers, SUVs, and trucks are eligible for this ...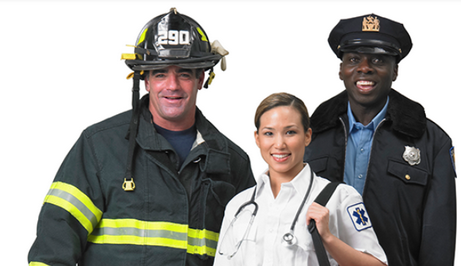 Which 2018 Chevy Malibu Model Should You Buy?
The 2018 Chevy Malibu is one of the most exciting sedans on the market with its powerful drive, sharp looks, and modern technology. This mid-size sedan is offered in a variety of different trim levels and has plenty of options and packages so you can get a model that is perfect for you. All these options may seem confusing, but at Webb Chevy Oak Lawn, we make buying a new car easy, so read on for a breakdown of three of our most popular trim levels.
The Chevy Malibu LS
The LS is perfect for drivers who don't need too many frills, just a fun, sporty drive. The LS comes equipped with the 1.5-liter turbocharger DI engine that packs quite the punch while still keeping plenty of fuel economy. The Chevrolet MyLink® Radio with seven-inch touchscreen gives you Bluetooth® capabilities ...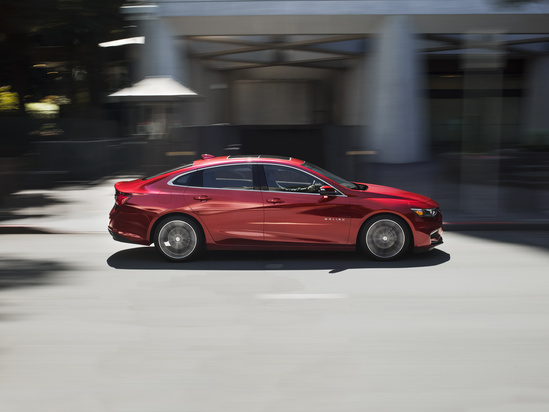 2018 Chevy Equinox Breaks the Mold with Diverse Engine Lineup for Oak Lawn Drivers
While your eyes will be drawn to the 2018 Chevy Equinox's sharp looks and modern interior technology, some of the most exciting features are under the hood. The crossover class is one of the fastest growing in the automotive market, but with the popularity comes a staleness afflicting many vehicles in the class. By offering three distinct engine options, including a diesel, the Equinox establishes itself as one of the most exciting crossovers available in the Chicago area.
The 1.5-liter Turbo engine comes standard on the Equinox and offers dynamic power coupled with excellent fuel economy. An estimated 32 highway mpg will keep you on the road longer without taking the thrill out of pressing down the gas pedal.
The 2.0-liter Turbo engine is an option for drivers looking to increase the...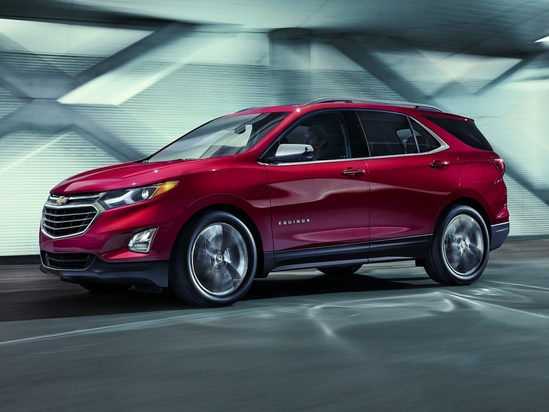 Save on Four New Tires with Our $200 Mail-In Rebate at Webb Chevy Oak Lawn!
Spring is here! And, while it's true that April showers bring may flowers, they can also bring wet roads. If your tires have lost much of their tread, get them replaced before you find your car hydroplaning on a rain-slickened highway. Fortunately, Webb Chevy Oak Lawn has a spring special on tires. From now until the end of April, you can get a $200 mail-in rebate on a set of four tires from Bridgestone, Continental, Goodyear, Hankook, and Pirelli when purchased with a GM or Buypower card.
Don't have a GM or buypower card? No problem. You can still get a $100 mail-in rebate with another form of payment. Webb Chevy Oak Lawn has certified service experts that can handle all your tire needs, from wheel alignment, to tire rotation, to fixing slow leaks - and of course, new tires if you need th...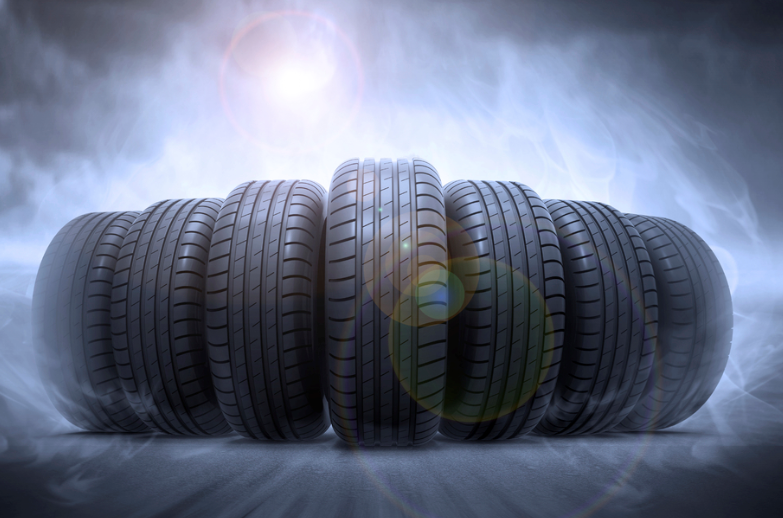 The 2018 Chevrolet Silverado 1500: A Name You Know and a Truck You Can Trust
When you go shopping for a truck, it's only natural to want to explore your options. There are a lot of trucks out there that offer a lot of different things. One thing that many trucks can't offer, however, is the tried and tested reputation of the Chevrolet Silverado. A mainstay of the truck market for years, the Silverado continues to provide one of the best vehicle options available on the road.
The 2018 Silverado 1500 is a perfect example of why. With multiple trims and powertrains available, it offers a wide spread of features and performance options that make it a suitable truck for drivers of all kinds. If you're looking for a basic, tough-as-nails pickup truck, the Work Truck trim provides solid standard features and a capable 4.3-liter V6 Flex-Fuel powertrain that delivers 285 ho...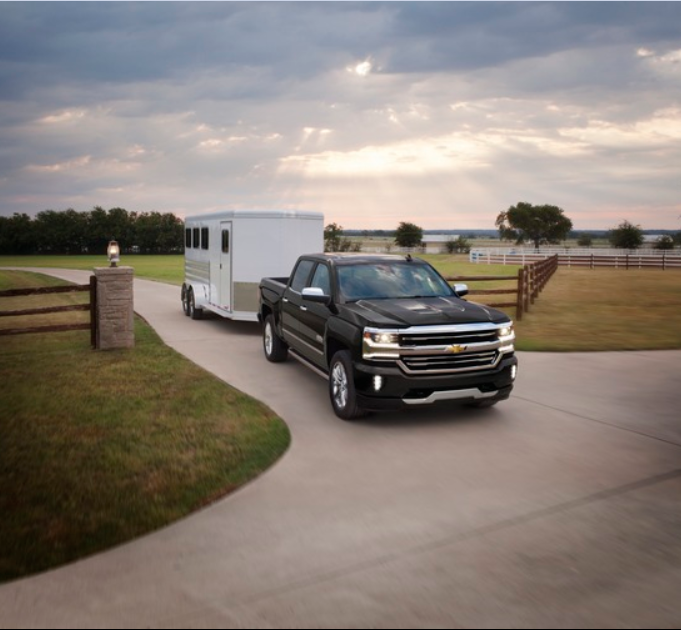 The 2018 Chevrolet Malibu: A Mid-Size Sedan That's Aims to Do More
When you invest in a brand new sedan, you don't want a car that delivers the bare minimum. You want a car that goes further to make sure you're happy to be driving it. You want a car like the 2018 Chevrolet Malibu.

With improved styling and a wealth of valuable technology and safety features, the new 2018 Malibu delivers a driving experience grounded in standards of high quality. Depending on the trim you take home, you could find yourself enjoying everything from Apple CarPlay/Android Auto-equipped media, an in-car Wi-Fi hotspot, onboard navigation, and even Automatic Parking Assist. It also packs in a range of valuable safety features at preventing accidents before they happen.

The 2018 Malibu also delivers great options for under the hood. Its 1.5-liter turbocharged inline-4 and 2.0-lit...
Make Sure You're Ready to Drive Safely this Winter Around Chicago
Winter isn't just coming, winter is here. With temperatures dipping and the snow coming down, it's important to make sure both you and your car are prepared for the changing weather. On your end, that mostly means adjusting your driving style to realities of the weather. Your car on the other hand? It might need a few things.

When winter arrives there's a few things you'll want to do to make sure your car is ready to go:
Get your car inspected. When minor issues meet cold conditions, they can quickly become big problems. A winter inspection can help you isolate issues and give you a chance to fix them. Being proactive is one of the best ways to keep your car in good shape during the cold months.
Replace your fluids. When the temperatures dip, the fluids in your car often don't work as w...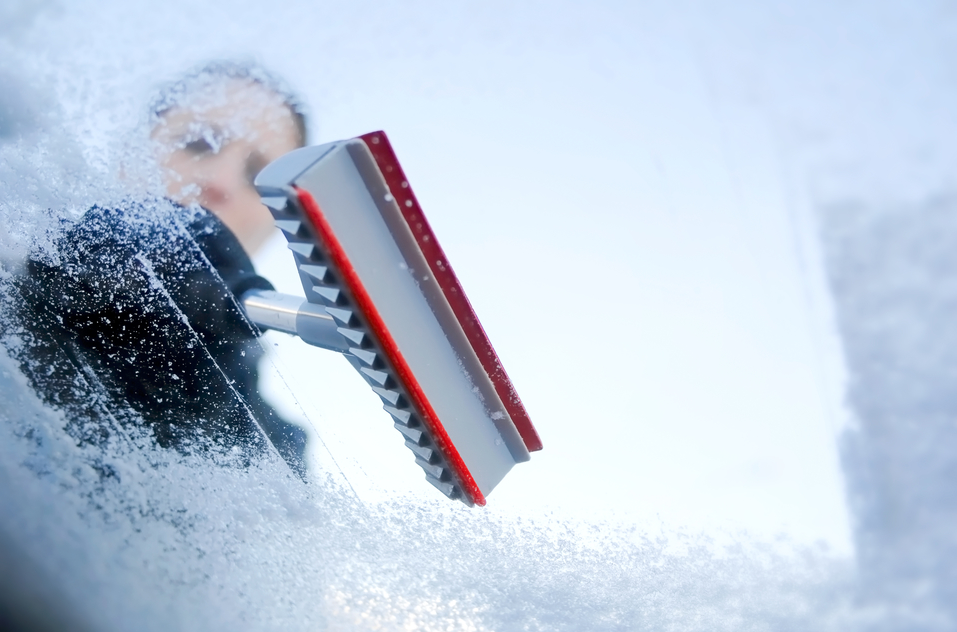 Benefits of Getting an Oil Change at a Chevy Dealership Near Chicago
Motor oil is a crucial part in the operation of any internal combustion engine. Even modern vehicles, with all of their high-tech wizardry and advanced materials, would not be able to run more than a couple hundred miles without oil before being permanently destroyed. And modern motor oils do far more than simply provide lubrication. They are an active part of your engine, helping cracked gaskets seal, preventing infiltration of harmful carbon build up and reducing internal temperatures under high-load conditions.

Why do some motor oils cost so much more than others
There are three types of motor oils: non-synthetics, synthetic blends and full synthetics. In the old days, motor oil was a barely refined version of the crude pumped straight out of the ground. But this heavy and poorly refine...
Kelly Webb Roberts of Webb Auto Group Named One of Automotive News' 40 Under 40 Retail
Oak Lawn, IL, (July 18, 2017) - Kelly Webb Roberts of Webb Auto Group was named one of Automotive News' 40 Under 40. This annual program honors 40 high achievers at new-car dealerships who are under 40 years old.
Automotive News received nominations from across the U.S. and Canada and identified outstanding performers in a large field of high-quality talent at dealerships. These bright stars were profiled in the July 17 issue of Automotive News, the leading news source for the global automotive industry
"The 40 Under 40 program recognizes dealership employees who display strong leadership skills and are qualified, top performers," said Mary Beth Vander Schaaf, managing editor of Automotive News. "The men and women on our sixth annual list have significant business achievements and their jo...